This is again that same time of the year when the students graduate and start hunting for jobs. There are a lot of jobs and a lot of people for competition and a good resume can be the differentiator between you and the competition.
Having a solid and effective resume can greatly improve your chances of landing that dream job. That is beyond discussion. How does one make sure that his resume is top notch and bullet proof, however? There are several websites with tips around the web,  we found out one extremely good article about resume writing tips. Following are just the 3 point from the main article. The article link is at the end of the post.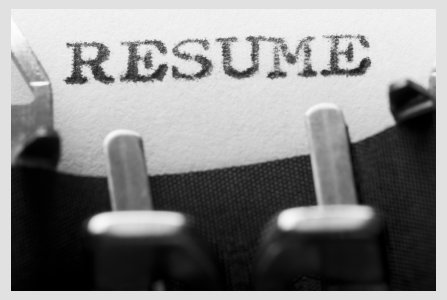 1. Know the purpose of your resume
Some people write a resume as if the purpose of the document was to land a job. As a result they end up with a really long and boring piece that makes them look like desperate job hunters. The objective of your resume is to land an interview, and the interview will land you the job (hopefully!).
2. Back up your qualities and strengths
Instead of creating a long (and boring) list with all your qualities (e.g., disciplined, creative, problem solver) try to connect them with real life and work experiences. In other words, you need to back these qualities and strengths up, else it will appear that you are just trying to inflate things.
3. Make sure to use the right keywords
Most companies (even smaller ones) are already using digital databases to search for candidates. This means that the HR department will run search queries based on specific keywords. Guess what, if your resume doesn't have the keywords related to the job you are applying for, you will be out even before the game starts.
These keywords will usually be nouns. Check the job description and related job ads for a clue on what the employer might be looking for.
for more tips head over to the original article.