Android is in the air and every one (well not every one) wants to have it in their pocket. The android phones in market now range from mere INR 7k budget phone to whopping burn a hole in your pocket price upwards of INR 30k.
There are some such cool apps for android that just want you to have an Android phone.
I had my radar on for a decent android phone that could play Angry Birds, yes, I bought the phone for the game. My prerequisite was the cheapest phone that can run the game. I settled for Samsung Galaxy 3 I5801.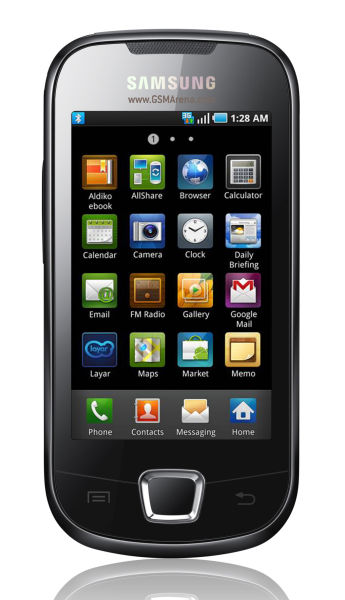 It is a decent phone, can make you wonder with its application running capabilities.
Nice responsive touch screen.
And its not expensive, I got mine for INR 11500.
You can run Live Wallpapers on it. (Through a hack)
image : http://gsmarena.com