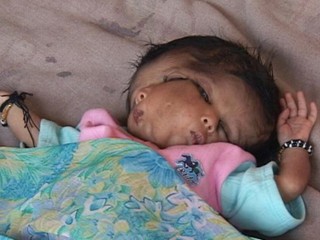 She was born on March 11 in the village of Saini, about 40 miles from New Delhi, India. She was born with two heads from a condition called polycephaly. At first she was revered as a reincarnation of the God Ganesh, half person and half elephant. Locals came to the tiny village of Saini to touch her feet, dance around her and offer her family money.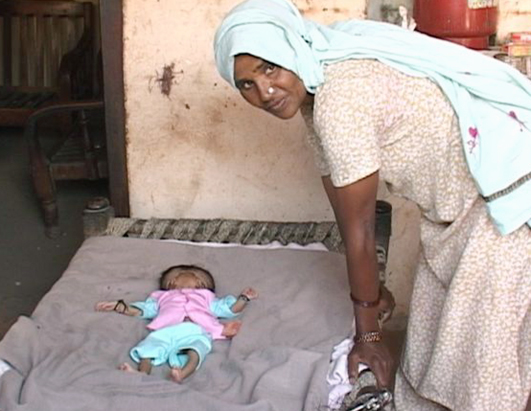 She was born naturally,and her family did not know anything was wrong until after she came out. Millions of rural women in India do not receive prenatal care. The family has not yet given the girl a name.
Her parents have so far ignored pleas by the local hospital to perform a CT scan. Until the scan is done there's no way to know whether her condition is life-threatening or how she can be treated.